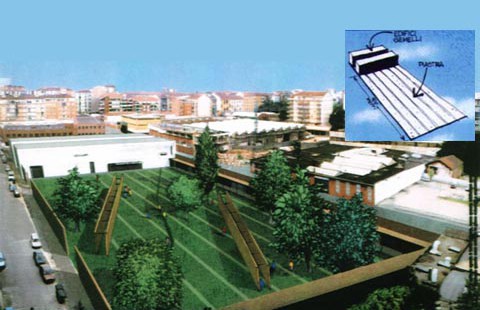 f.ar.co.
exhibition building. torino, italy | 1999
---
international competition, selected for last rush.
project by: CLIOSTRAAT
---
fondazione sandretto re rebaudengo
TORINO – MUSEUM FOR THE Y2K
competition project
The museum that doesn't exist, a free plan, an external surface where everytime it's possible to set up a different exhibition space.
the relationship artist-space is completely transformed. the space doesn't exist "a priori" and will be as the artist wants it: once it's narrow and strait, once it's wide and flooded by the light, open, close, big, small, dark, light, fragmented in multiple parts or a big single volume. everything is extremely flexible. the exhibition gets to be an exceptional event, normally there's no museum. the space takes a form only after a project has been thought, designed and realized.